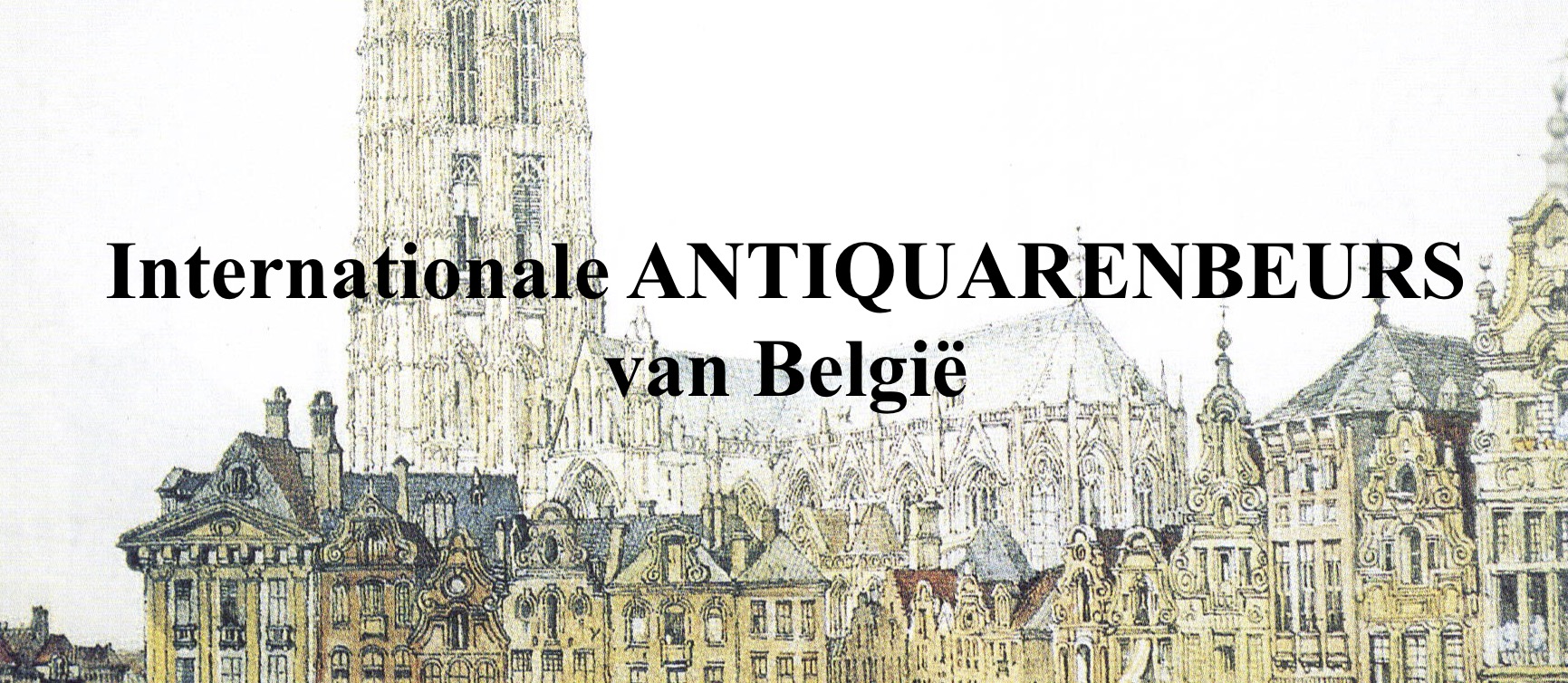 Antiquarenbeurs Mechelen
Microcosms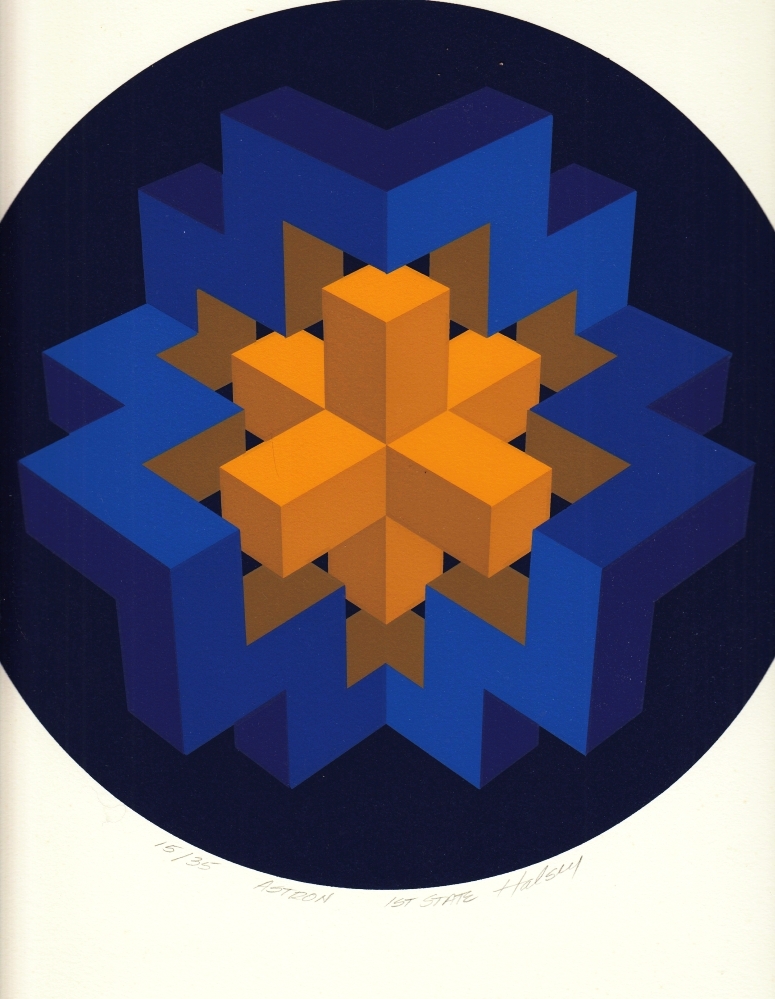 Microcosms. A Suite of Serigraphs.
Detroit, Park West Galleries, 1978. 32 x 30 cm. Embossed portfolio with a cover and a series of 6 silk screen prints in colors. Printed on Rives rag paper (175g/m2) in five series of 35 numbered copies each, lettered A, B, C, D and E. Every of these designs a color state. 1st edition. Portfolio a bit torn on the edges, and spotted and discolored. Prints in fine condition.
This is a series of State A, signed in pencil under each print, and signed by the artist and the publisher Albert Scaglione on the inside of the cover. Titles of the prints: Astron, Centros, Nuclead, Theon, Quatrad and Isotron, all designing geometric forms. NB. The prints are a bit too large for our scanner.
Back to Top