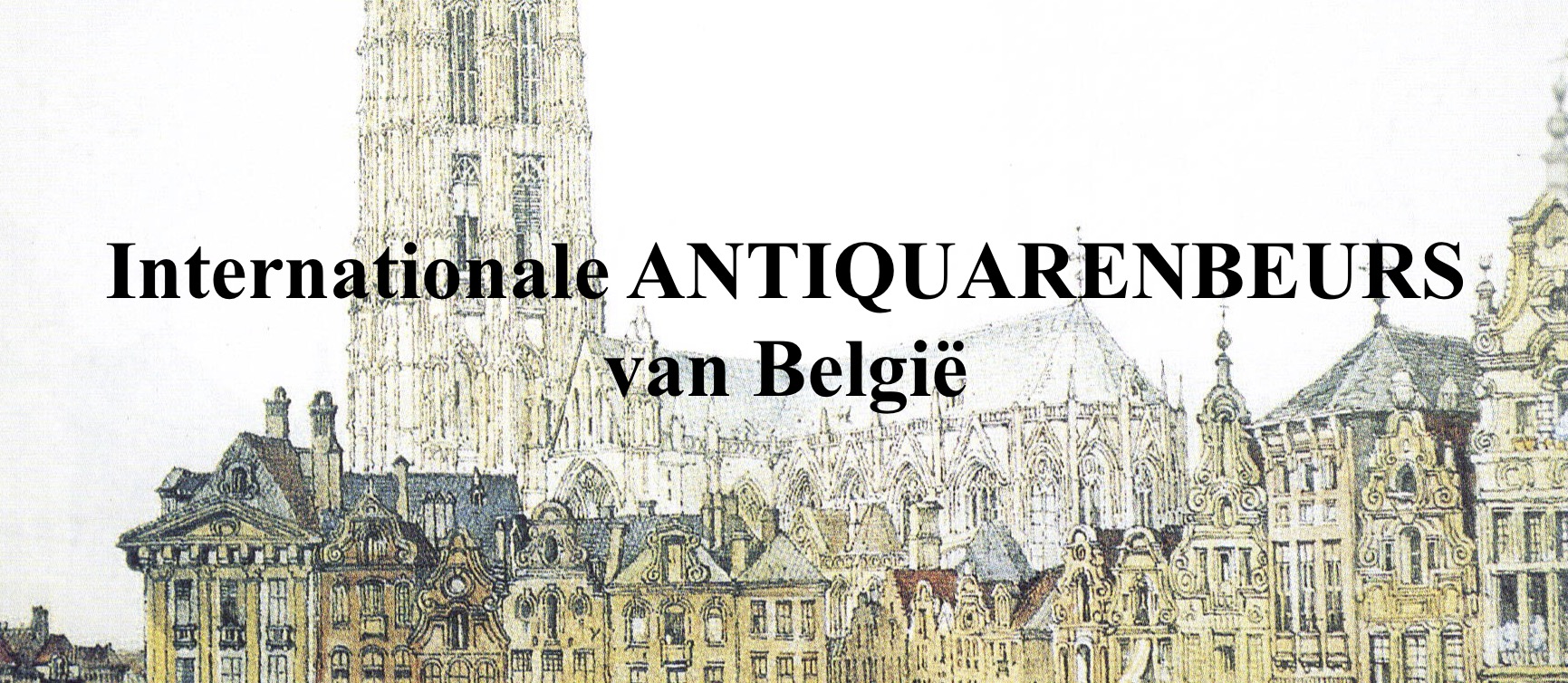 Antiquarenbeurs Mechelen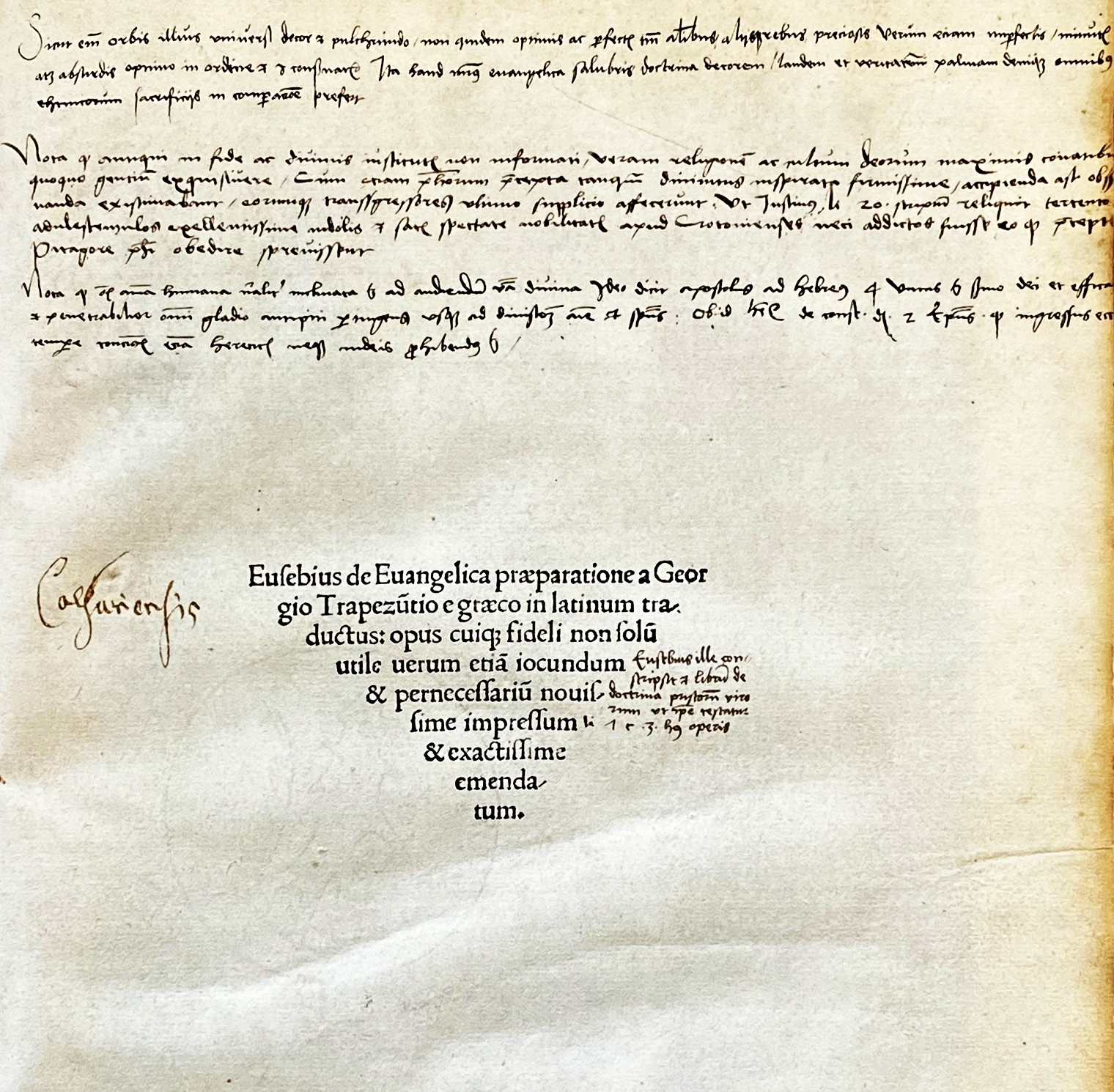 De evangelica praeparatione
Venice, [Bartholomaeus de Zanis], November 10, 1500. Modern vellum, flyleaves renewed, last blank page is missing. With bookplate of the Bibliotheca Philosophica Hermetica in Amsterdam. 65 leaves. Translated from Greek into Latin by Georgius Trapezuntius. With table of contents, poems and epilogue dedicated to Albertus Vonicus Tarvisanus by Hieronymus Bononius. Large and small woodcut initials, the first of which is colored. Manuscript owner's mark on the title page, many contemporary marginalia and doodles, pointing fingers and underlining in different hands and colours, and on the colophon page some owner's marks and the handwritten date 1515. Some creasing.
A charming incunable, from the end of the last possible incunable year 1500. Full of funny little woodcut initials decorated with rabbits, winged mice, flowers and birds, as well as Renaissance men and monsters. A few times an inverted A was used as a V! Many of the handwritten additions are also pleasing to the eye, both calligraphically and substantively.
Goff E 123, BMC V 435, H 6707, IGI 3759, 3760, GW 9445.
Saint Eusebius of Caesarea was a contemporary and admirer of Constantine the Great. This 'Preparation for the Gospel' is an introduction to Christianity for heathens, as vivid as the many cheerful initials in this issue! This book is filled with fragments of ancient history that have not been preserved anywhere else. (We are happy to send you some more pictures).