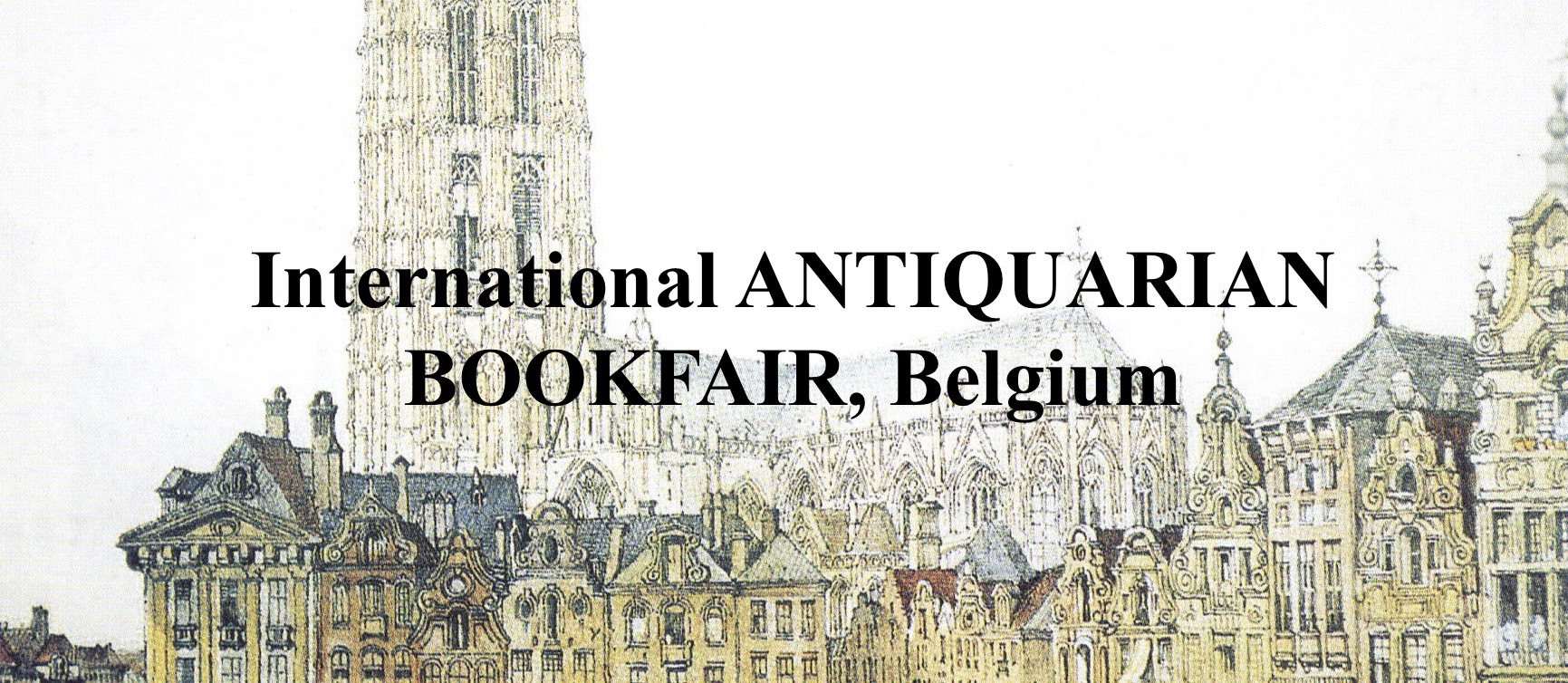 Antiquarenbeurs Mechelen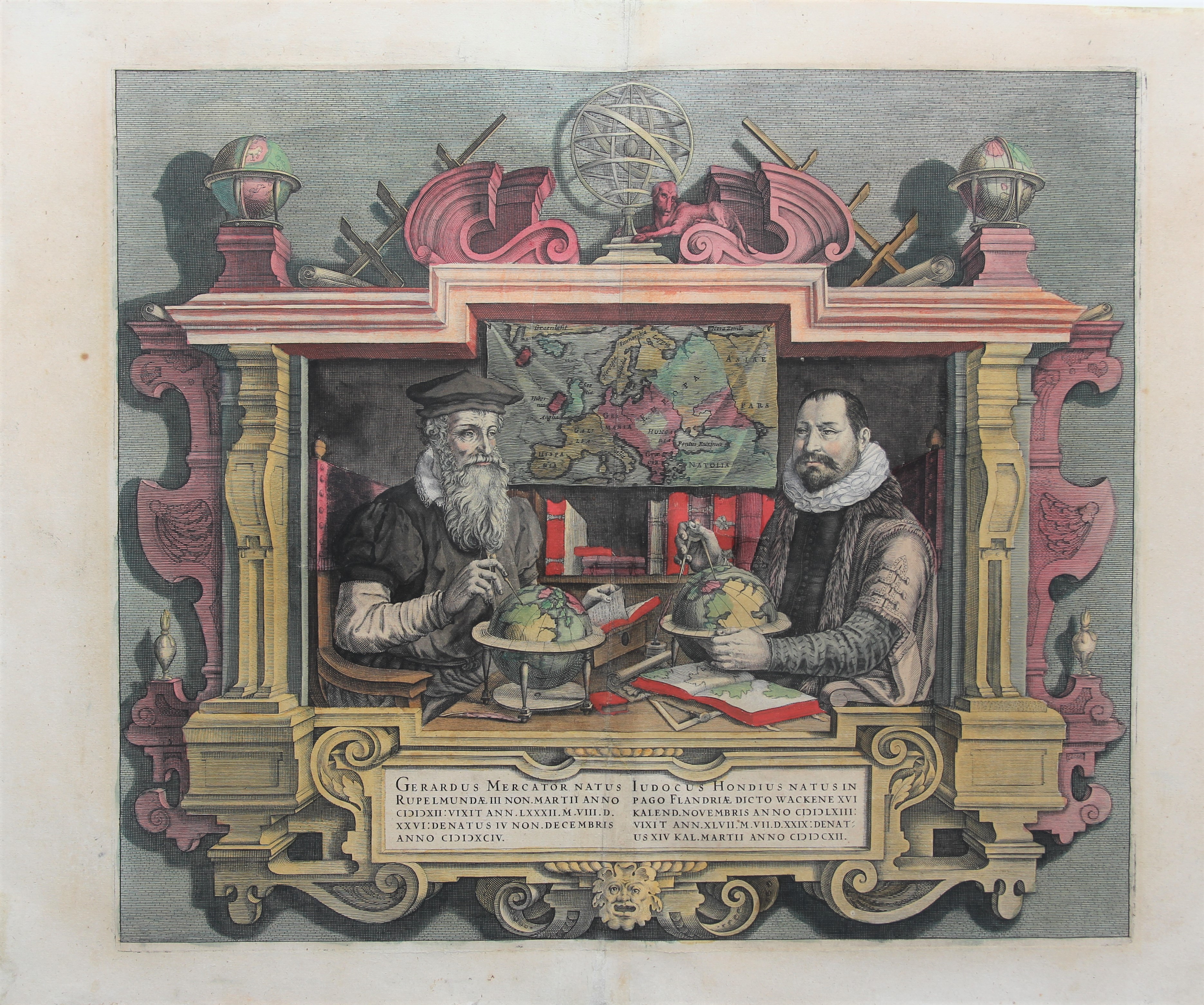 Double portrait Gerard Mercator Jodocus Hondius
Jodocus Hondius (right) died in 1612. His widow Coletta van den Keere (sister of the famous Petrus who made the Leo Belgicus) engraved this double portrait of Gerard Mercator and her husband. It appeared for the first time appeared in the ?Gerardi Mercatoris Atlas sive cosmographicae the Meditations Fabrica Mundi et fabricate figura? atlas of 1613/1619 published by her son Jodocus jr.

The mapmakers are depicted with globes and compasses in the hand. Below the portraits are references to their respective date and place of birth and the date of death. Immigrant from the South, Jodocus Hondius (sr.), had come into possession of the copper plates of Mercator?s family and this was the start for the success of his atlas, which was become known under the double name ?Mercator-Hondius atlas.? This purchase would be the beginning of the rise of the Hondius maphouse in Amsterdam. This double portrait is a tribute to Mercator and sets Hondius himself also in daylight.

It is unlikely that the two people ever met.