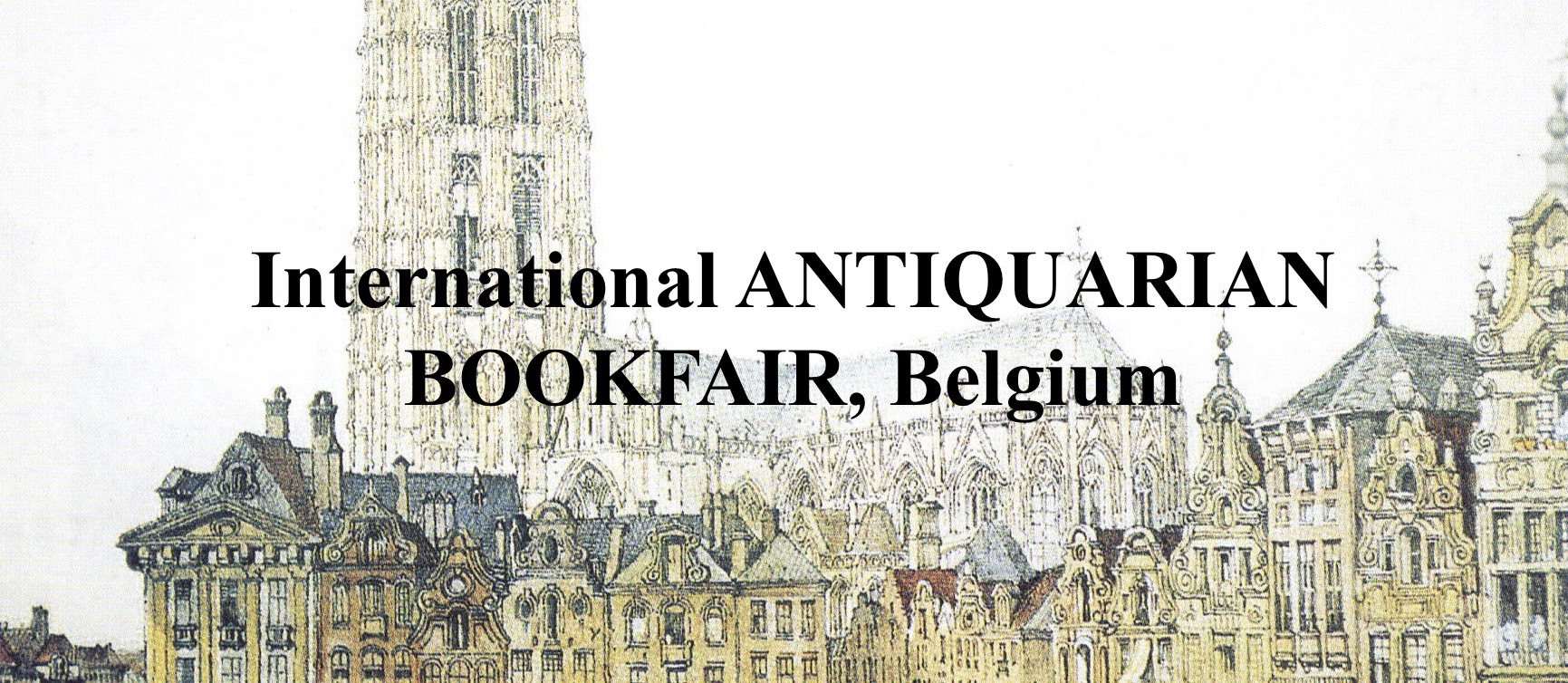 Antiquarenbeurs Mechelen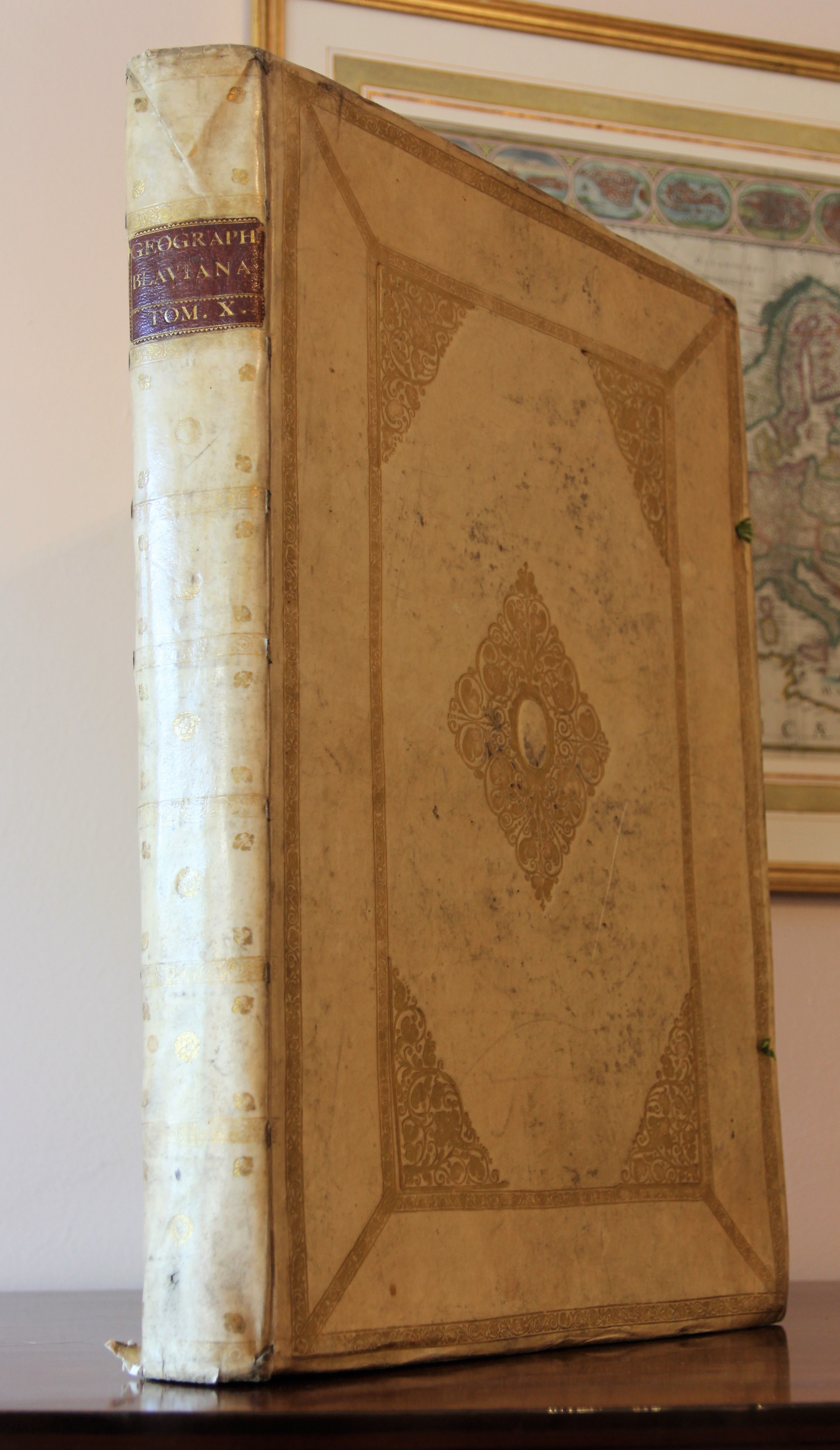 Volume X of Atlas Maior
Including Novus Atlas Sinensis A Martino Martini. Amsterdam, 1662, this atlas
1665.

Dimensions: 50 x35 cm. Large folio

Contents: 1 frontispiece, 94pp. 11 double page maps. Frontispiece, 8pp. Privilege, 171 pp., (20) pp., xviij pp., 33 pp., 3pp. and
17 map in contemp. publishers vellum

In attractive strong original colours. Leaf margin in gold

In mint condition

Language: Latin

Reference : Van der Krogt, Atlantes Neerlandici, 2.601[-3] 10A.

Provenance : Jean Gourgas (1631-1699). Member of a merchant family of Geneva, Switzerland
oan Blaeu had close connections with the Dutch East India Company (V.O.C.), acting as their official cartographer, but he was not permitted to publish maps based on their files. Instead, Blaeu published 17 detailed maps and 171 pages of text of China based on the work of the Italian Jesuit Missionary, Martino Martini (1614?1661). This appeared within the volumes as the Novus Atlas Sinensis.

The atlas starts with a decorative engraved title with a architectural façade with an opening giving a view of a landscape. In the foreground putti with a map and a globe, both of which exhibit a map of China.
The Novus Atlas Sinensis (New Atlas of China) was prepared by the Jesuit Priest Father Martino Martini of the Society of Jesus and published in 1655.

The second landmark in the European mapping of China was the appearance of the Atlas Sinensis in 1655. Father Martino Martini, an Italian Jesuit who died at Hangtzhou in 1661. Based on Chinese sources, it was far in advance of any previous European work. For the period it was remarkably accurate, being the first to show a more correct eastern coast-line with the Shantung promontory.

The map of Japan and Korea is a major jump forward in the depiction of both Japan and Korea. The map is based on a Chinese map from 1320, which was then (re)published in the 16th century. And this Chinese map is again based on a Korean map of the early 14th century. So on the map of Martini the outline of Korea comes closer to the real shape. Cheju-do was called Fungma on this map and is Chinese for wind and horses.

Published in Amsterdam in 1655, it was incorporated at that date, and in the later editions, of the ?Great? atlas issued by Blaeu. It consisted, besides text, of a general map of China, 15 maps of individual Chinese provinces, and a general map of Japan.

As was usual with Blaeu?s publications, it was offered for sale both plain and coloured. The Atlas Sinensis, apart from the technical excellence of its production, is important as being the first European atlas of China. It remained the standard geographical work on that country till the publication in 1737 of D?Anville?s Atlas de la Chine.

Beside the maps the complete atlas contains also:

the ?Catalogus Longitudinum ac Latitudinem?, a list of towns with their
geographical co-ordinates;
a supplement to the geographical description by Jacob Golius, ?De Regno Catayo Additamentum Iacobus Golius Lectori?.
a history of the Manshu War by Martinus Martini, ?De Bello Tartarico Historia,? originally published in 1654 in Antwerp, with an additional letter by Francisco Brancaro from Shanghai, 14 November 1651.